m4d - mental ray and iray for CINEMA 4D
Monday, September 2th, 2013 by Margarete Kitel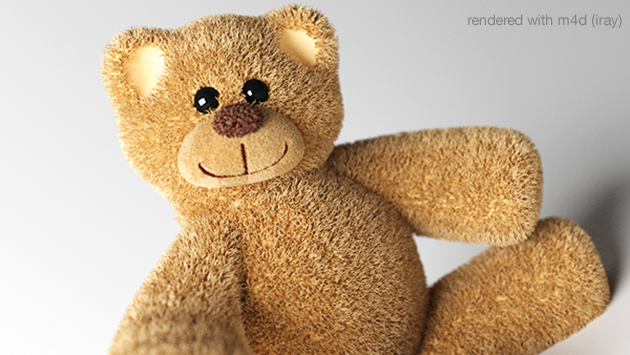 With m4d it is possible to use the standard render engines of Autodesks Maya and 3ds Max in CINEMA 4D. This way you have the same render opportunities without having to change your 3d software. M4d includes 2 render engines, mental ray and iray, both an asset to photorealistic rendering.
M4d mental ray offers you a complete Toolset of lighting settings to achieve the optimal results for a perfect lighting and also render speed. For creating professional textures you can use MIA materials, which allow you to create great textures in a short period of time. The provided presets simplify and speed up your workflow. The MIA materials are included in m4d mental ray and iray. With the m4d iray preview window you get very fast results. The new interface-element in CINEMA 4D enables you to use live render previews for a faster workflow. The improvement with CUDA- video cards (GPU rendering) on working speed is immense. These are just a few advantages that you get from working with m4d. You will find more and detailed information about this render plug-in on www.m4d.info.
Check out the the Tutorials on Vimeo.
---