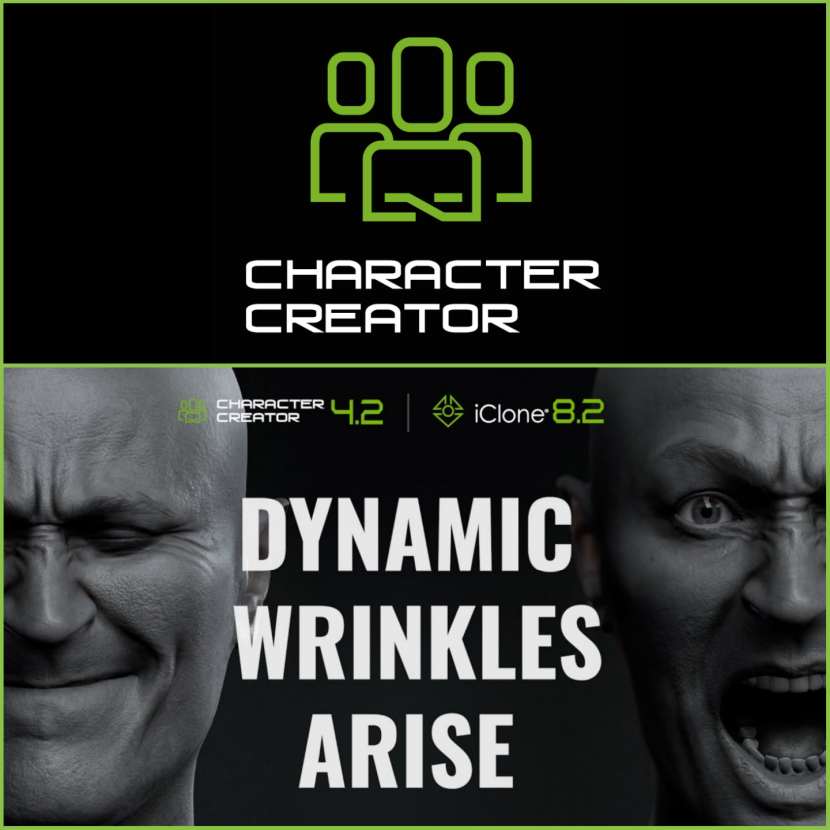 Reallusion released Character Creator 4.2!
The highlight of the update is the new Dynamic Wrinkle system, an intuitive and customizable system that will enable you to set up highly-realistic wrinkles for your digital 3D characters.

According to the team, the system features Flow Map and Wrinkle Constraints technologies, designed to help "create realistic and stylized wrinkles, perfect for pushing the boundaries of realism for digital human actors and giving comical expressions to cartoon characters".

The update also adds:

New Preference > Included baked wrinkle textures on save can help speed up the loading of wrinkle assets.

Using Export Head with Target set to "Mesh to MetaHuman" lets users export the head mesh with baked MetaHuman UV layout and textures.

New Snap to Center Plane lets the users precisely position selected joints on the center plane of the scene.

AccuRig > Skeleton and Bind Skin > Force Symmetry lets users work on both sides of a symmetrical model at the same time.

Optimize and Decimate > ActorBUILD provides several options for converting hair. When the Hair Type is set to "Body Mesh", the conform data for the facial hair is assigned to facial morphs.

Vertex colors will now carry over from ZBrush to Character Creator when the character is created and updated.

Smooth display mode now shows the vertex colors of the meshes.

And more!

Enjoy watching this awesome video presentation!
Reallusion software is a platform for digital human character creativity and animation. Emphasizing character scalability for creative and industry projects, Reallusion real-time characters are populating across Media and Entertainment, Metaverse, Digital Twin factories, Architectural visualizations, and AI Simulations.