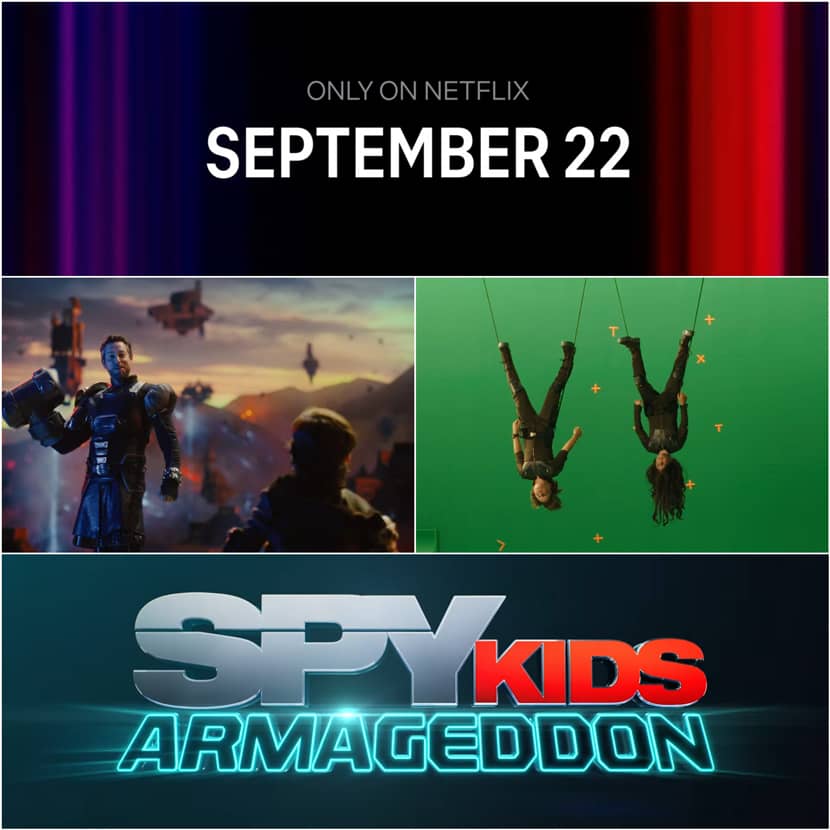 Netflix has recently released a bit of the backstage for the Spy Kids movie. An adventurous story for old and young, enjoy! 
It's been over 20 years since the first Spy Kids movie hit theaters. Many adults who grew up with the film now have children of their own. Robert Rodriguez never thought he would continue making these films, and now with the help of his own children he brings Spy Kids: Armageddon, the exciting new chapter in the franchise, which comes out September 22! Watch the video now!
Netflix is one of the world's leading entertainment services with 231 million paid memberships in over 190 countries enjoying TV series, films, and games across a wide variety of genres and languages. Members can play, pause and resume watching as much as they want, anytime, anywhere, and can change their plans at any time.