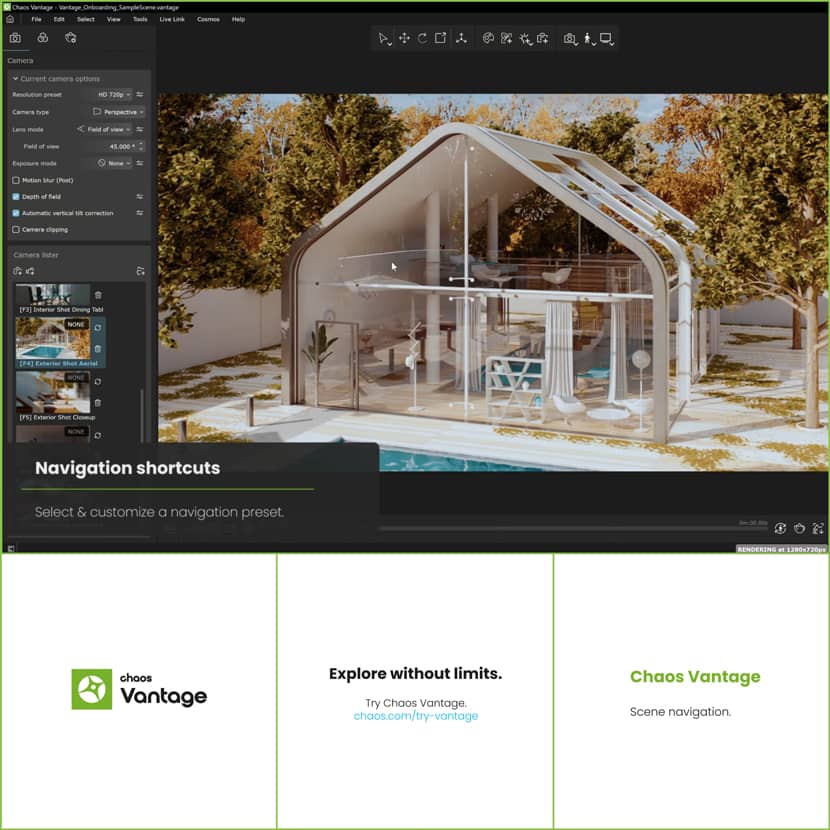 ChaosTV has recently shared a useful video explaining how to navigate in Chaos Vantage scenes.
Chaos continues the creation of some nice video tutorials to make the lives of its users easier.

Watch and learn how to properly navigate your scene using Chaos Vantage below:


Chaos is a Bulgarian company established in Sofia in 1997 (famous for V-Ray). It is a world leader in visualization and computer graphics, creating technology that empowers artists and designers to visualize anything they can imagine. Their solutions vary from 3D rendering, to real-time rendering, and simulation software.