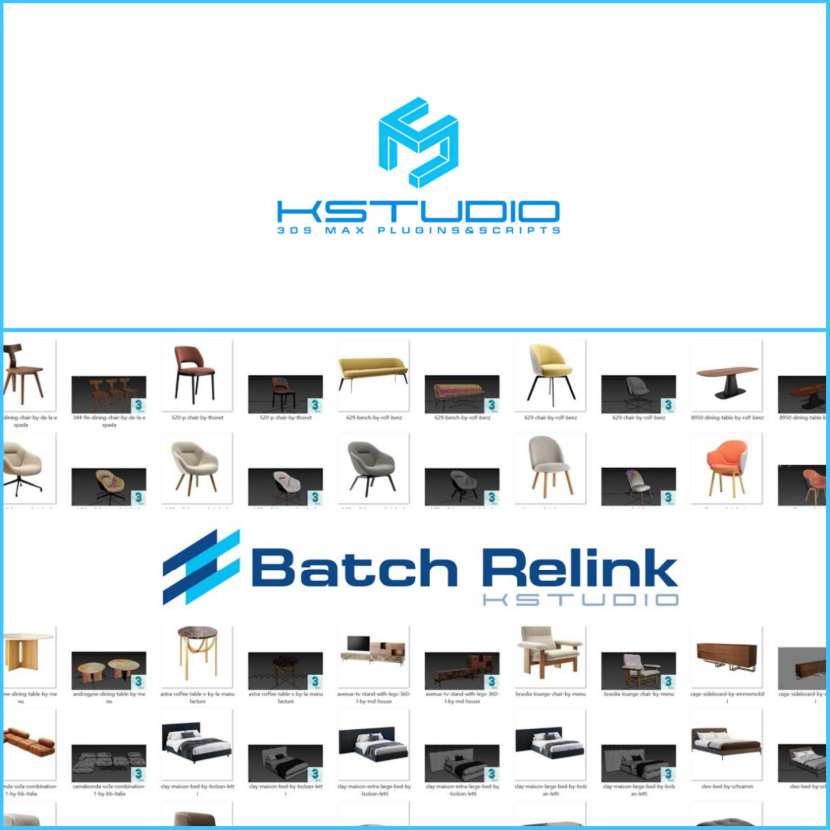 3D-KStudio recently released a video showcasing Batch Relink for 3DS Max.
The Batch Relink application is a tool for managing 3D assets in batch mode for 3DS Max files and material libraries.

The application allows you to specify an unlimited number of files to re-link in batch and has options for searching and relinking, collecting files, and saving time for future relink operations.

Additionally, it can create archives for 3D files and change paths of asset files from one to another, find and replace links by part of the path.

The application also will display a dialog for helping you make a decision to process duplicate files.

It is a Windows application that does not require 3DS Max to be installed and can be run from the start menu.
Check the video now!
3D-KStudio offers the best set of plugins for managing assets for 3DS Max. Many studios and freelancers worldwide use Project Manager for many different tasks, from designing architecture and interiors to creating a game level and working on a 3D movie scene.