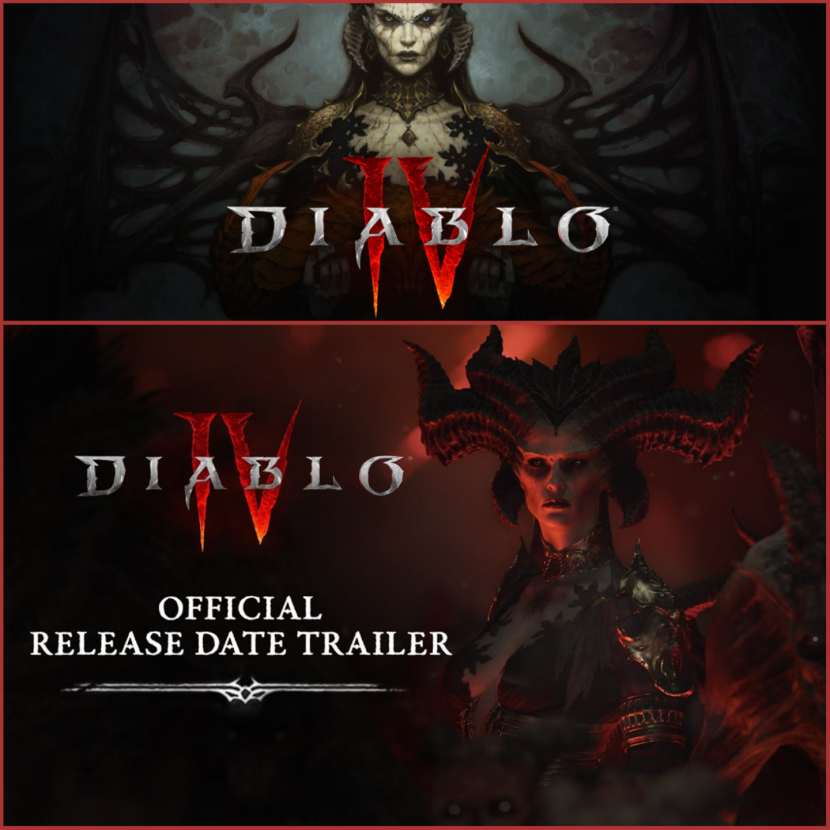 Diablo 4 recently got an official release date trailer!
Finally, we may rest in peace as the release date for the long-awaited video game has been revealed and confirmed!

The Diablo saga continues, but now with Lilith, the daughter of hatred.

So, join us and watch as Inarius, Archangel of The High Heavens, challenges Lilith, Daughter of Hatred in the eternal battle between the High Heavens and the Burning Hells!

We must say that we have really enjoyed watching this trailer and can't wait for the game to be officially released!

Mark the date as ALL HELL BREAKS LOOSE on 6.6.2023!

Enjoy watching! Now!
Blizzard Entertainment, Inc. is an American video game developer and publisher company based in Irvine, California. It is mostly known for its popular video game releases such as Warcraft, Starcraft, Diablo, World of Warcraft, and many many more.