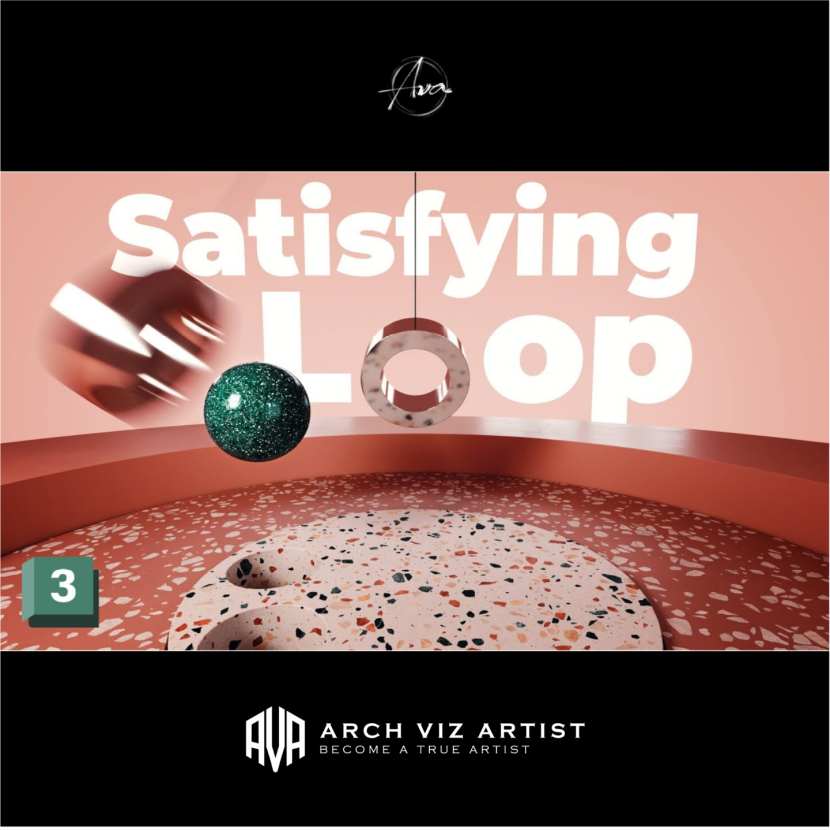 Arch Viz Artist just released a cool video about creating really nice loop animation using 3DS Max and Corona Renderer!
In this tutorial, Aga is showing how to create a satisfying loop animation, using the well-known toolsets inside of 3DS Max and Corona Renderer.

It is worth mentioning that this specific loop animation works the same if you decide to render it in V-Ray as well.

Try it out for yourself and make something cool and unusual for your portfolio!

Follow the timestamps and check it out:
⏱️ Timestamps
0:00 Satysfing Loop Animation
0:32 Loop Idea
1:03 Animating the elements - Part 1
2:55 Rebus Farm
3:43 Animating the elements - Part 2
11:34 Camera Setup, Lighting & Materials
12:37 Rendering
13:09 Editing & SFX
Enjoy watching this awesome video tutorial now!
 Arch Viz Artist is dedicated to sharing knowledge of architecture, graphics, and architectural visualization.