3D Artist of the month March
Thursday, April 3rd, 2014 by Margarete Kitel

We are happy to present to you our newest Artist of the Month: Ingus Rinka!
For creating his winning image, he used 3ds Max with V-Ray and did the post production in Photoshop. Ingus has over 9 years experience as a designer and visualizer.
Congratulations Ingus Rinka!
Check out his webside: www.irdizains.lv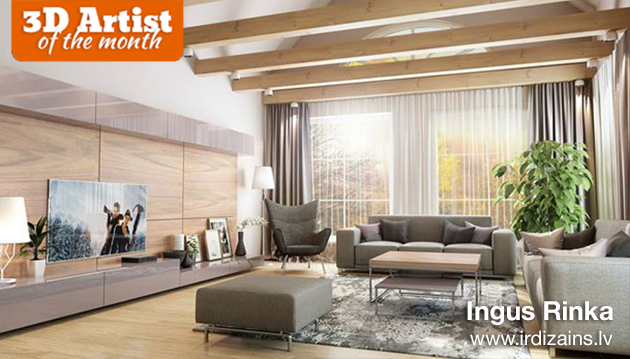 Sadly this is our last Artist of the Month edition for now. We are going to have a break. But if you have some great work to present, do not hesitate to post it on our facebook wall.
The break won't be forever - so keep your eyes open for the continuation of the Artist of the Month!
We will keep you posted.
---