Wednesday, October 20th, 2021: 3D Community News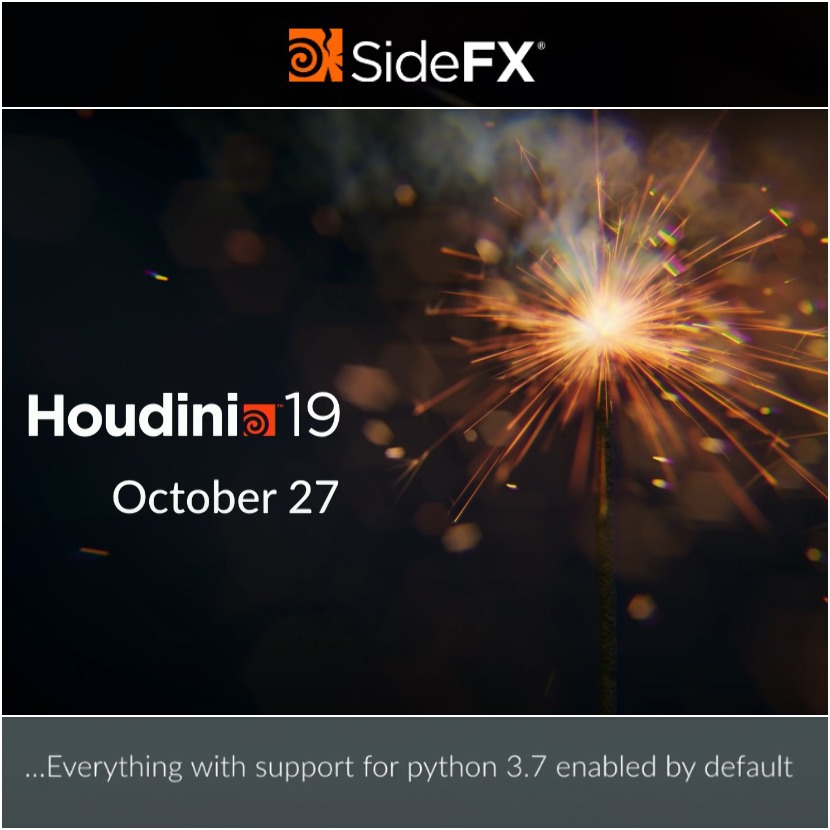 SideFX has revealed the launch of Houdini 19, which will be released on the 27 of this October.
The company announced that the Houdini 19 is coming geared with many new features that will support Game, Vfx, and Film artists in their pipeline.
As Cristin Barghiel (Vice President of R&D) and Scott Keating explained, some of the features are:
SideFX Solaris, support Layout, Lighting, and Rendering.
Support access for Karma Render (Sidefx In-House Renderer).
Solaris New Brush tool for large-scale populating.
Karma XPU Alpha fast GPU rendering tool.
KineFx, a new way of producing motion and manipulating motion.

Mocap Streaming.
Motion Tools and Ragdolls.
Muscles System.

CFx is a significant new iteration of the hair grooming toolset.
Modeling designed a resilient algorithm that does well under procedural stress.

Poly & UV Tools
Bezier Handles support in the pipeline.
Volume Deformation.

Python API support rather than C plus plus API.
VFX, updating the solvers for real-time solvers for game dev or VFX.

Vertex Animation Textures.
Vellum solver (unified multi-Solver)
Destruction.
Pyro.
Enjoy watching this one and half fascinating presentation about Houdini 19:
SideFX has been one of the leading procedural software developers since 1987 and was first started by Kim Davidson and Greg Hermanovic – animation enthusiasts with a flair for UNIX coding. In 1985 they joined Omnibus. They are famous for Houdini, which plays a big part in the feature film VFX.