Thursday, December 30th, 2021: 3D Community News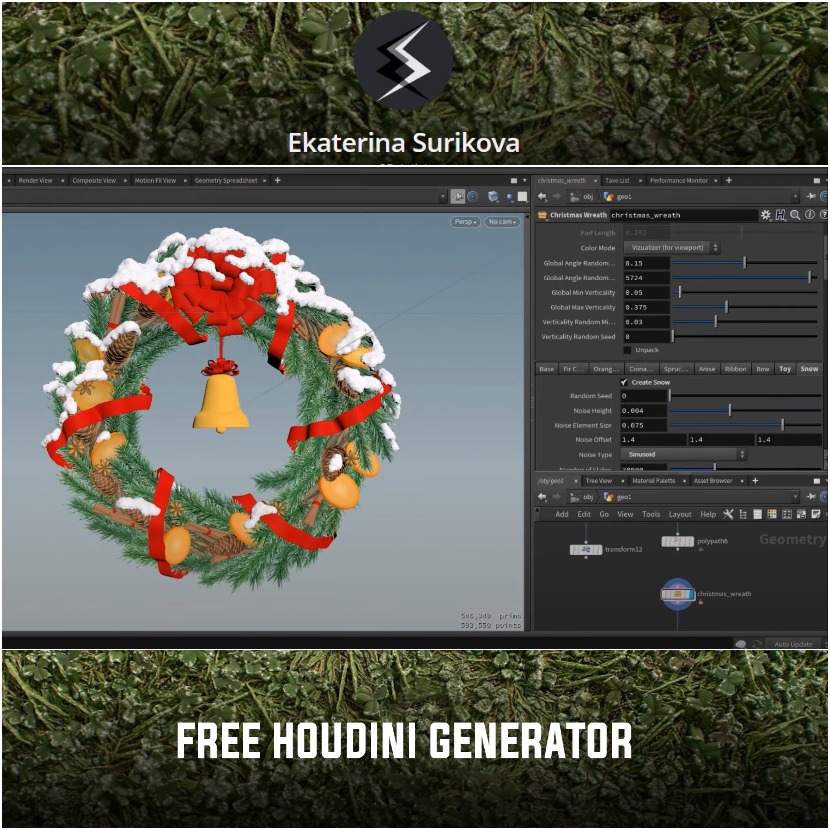 Ekaterina Surikova has shared with the CGI community an amazing generator that she developed by herself to create the well-known Christmas Wreath.
As She said: << The idea for this HDA came to me over two years ago when I was just starting to study Houdini. Then I did not have enough skills to implement it, and only this year did I finally decide to get closure. >>
She also mentioned: << Although the generated models are not suitable for games, due to the high poly count, I am quite happy with this generator. The generated wreaths are nice and colorful, which is exactly what I needed for the Christmas season.>>
This Tool was started in Houdini 18 and finished in Houdini 19 as the author said, plus all materials were created in substance 3D designer and rendered by Marmoset Toolbag.
The Author shared it for free as a CHRISTMAS GIFT.
Enjoy watching this 4-minutes video and learn how to use this generator:
Ekaterina Surikova is a Russian enthusiastic texture and material artist with great interest in procedural generation of content, and also she has her You-tube Channel "Houdini Kate" where she shares a lot of the generators and assets she creates.