Thursday, July 8th, 2021: 3D Community News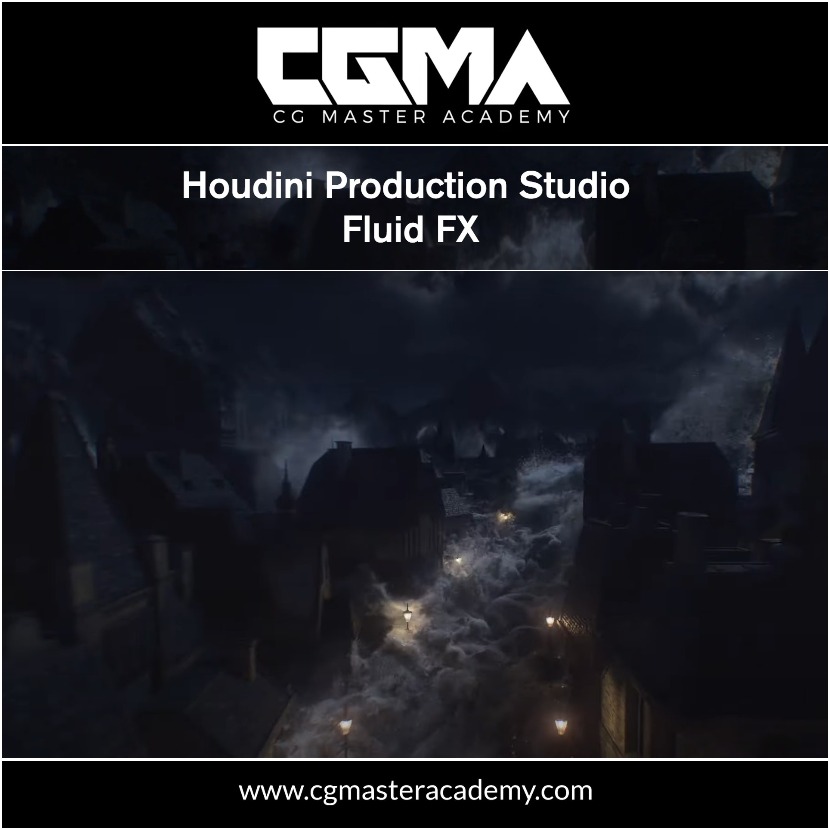 This 8-week, Houdini FLIP Masterclass tackles the exciting subject of creating a large-scale water simulation commonly seen in VFX and film industry. It is designed to equip artists with production-ready knowledge of fluid workflow in Houdini.
You will learn and explore the fundamental fluid-FX theories, and implement this knowledge first-hand by creating a wide variety of water-based FX such as waterfall, fountains, blood, pipe bursts and by the end of this course, you should feel confident in developing, problem-solving, and tackling a wide variety of water types.
You can check the link for the course schedule and prices. Houdini Fluids Masterclass
CGMA was born out of necessity. A group of industry professionals and art educators created "CG master academy" to end the cycle between, CG students spending tens of thousands of dollars on a degree or teaching themselves everything. The academy provides industry-relevant instruction on the entire spectrum of entertainment production, including concept design, IP Development, storytelling, Games, VFX/Films, animation, and more.