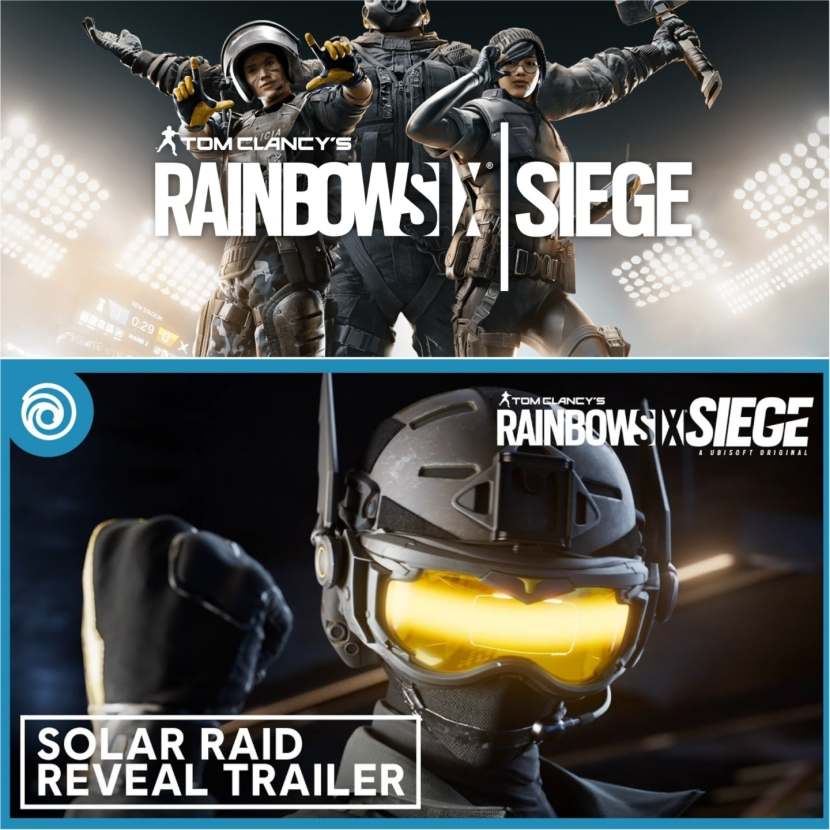 Ubisoft has recently published a trailer for Rainbow Six Siege: Operation Solar Raid.
Rainbow Six Siege is an exciting, new approach to the first-person shooter experience that puts tactical combat and masterful destruction at the center of the action.
Lead your team of unique operators through tense and thrilling combat scenarios, and achieve victory through smart preparation and strategic improvisation. Rainbow Six Siege is available now on Xbox, PlayStation®, and PC.
Operation Solar Raid introduces our new intel-gathering Defender, Solis, and her SPEC-IO Electro sensor. As an intel specialist, Solis joins Ghosteyes to operate from the shadows.
Enjoy watching! Now!
Ubisoft is a creator of worlds, committed to enriching players' lives with original and memorable entertainment experiences. Through Ubisoft Connect, players can enjoy an ecosystem of services to enhance their gaming experience, get rewards and connect with friends across platforms. With Ubisoft+, the subscription service, they can access a growing catalog of more than 100 Ubisoft games and DLC.