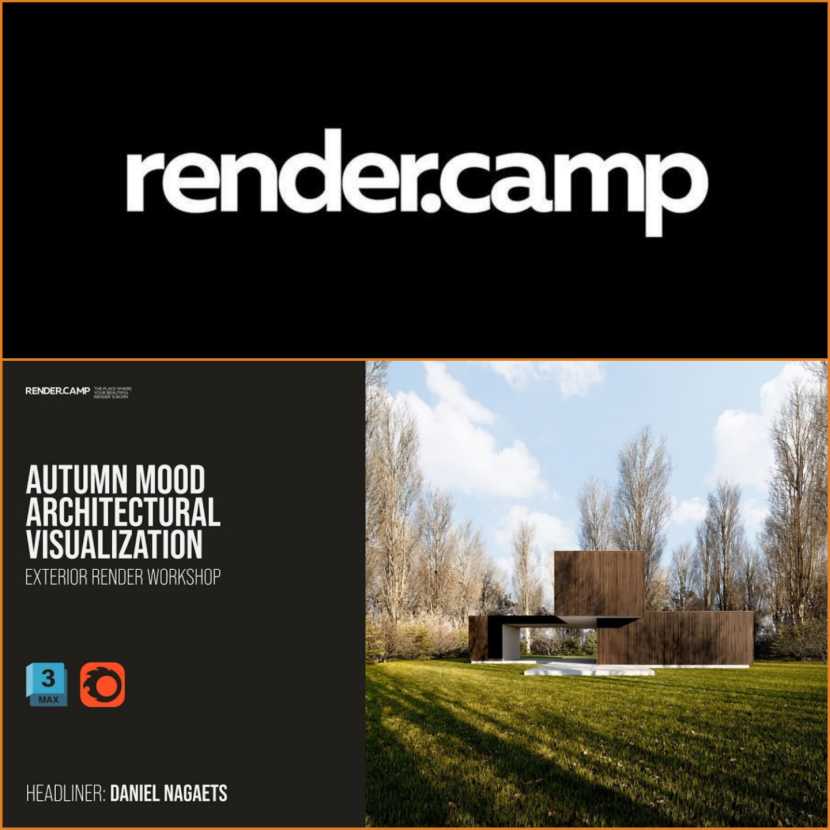 Render.Camp released a free video workshop covering the creation of an exterior arch-viz scene along with the lighting and shading.
The tutorial scene was inspired by the SOA scene, and in this tutorial, the aim was to match the original autumn-like mood using Chaos Corona and 3DS Max.

Moreover, you will learn what this frame consists of and which models and textures to use, and of course, how to set up the light to bring out this very special autumn vibe.

Follow along and headliner Daniel Nagaets will share with you the whole way to the result you see.

Check the video and show us your result!
Render.Camp is an online source dedicated to sharing knowledge, and helping thousands of designers, architects, and visualizers learn how to make really cool renders quickly and efficiently!