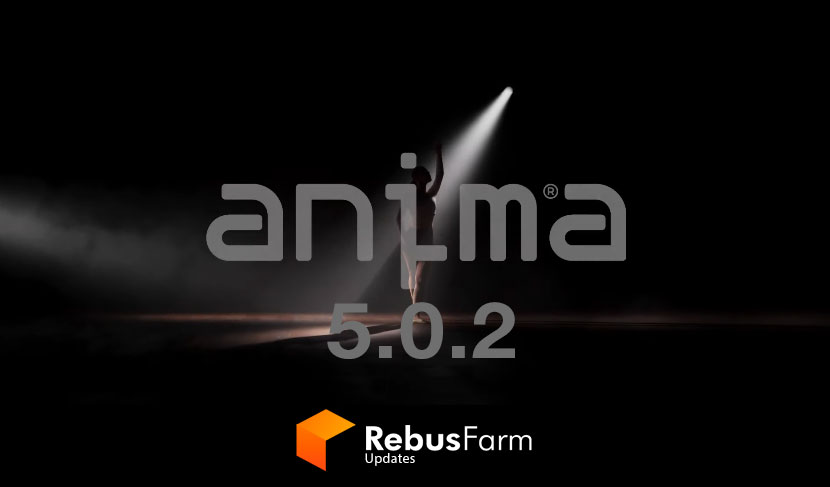 The Rebus Render Farm updated its anima version to 5.0.2. Please note that all your jobs will use the new version, so we strongly recommend matching your version with ours.
Note that an anima project created with version 4.5.5 or 4.5.6 can be rendered with this version, but you may need to follow the steps in the article. Also, take into account that older versions than 4.1.1 will not be supported with this anima version.
About this version:
The visual scene tree has been completely redesigned to improve response speed and significantly reduce loading times for projects with a large number of actors.

anima® has fixed several issues including a crash when using the crowd generator on a table object, an issue where attempting to switch to shop mode and canceling the operation would make the mode switcher display the active mode incorrectly, an error where opening a scene with baked actors that had no skeletons associated with them that were saved with older anima versions could cause an infinite loading loop, and an issue where the resource cache would not update correctly when saving the project if automatic updates through anima alive were disabled. Additionally, the 3ds Max® and Cinema4D® plugins have fixed specific issues and the Unreal Engine® plugin has fixed an error where walking 4D actors would not ignore the global virtual texture project setting resulting in grey materials.
Get started with your own renderings