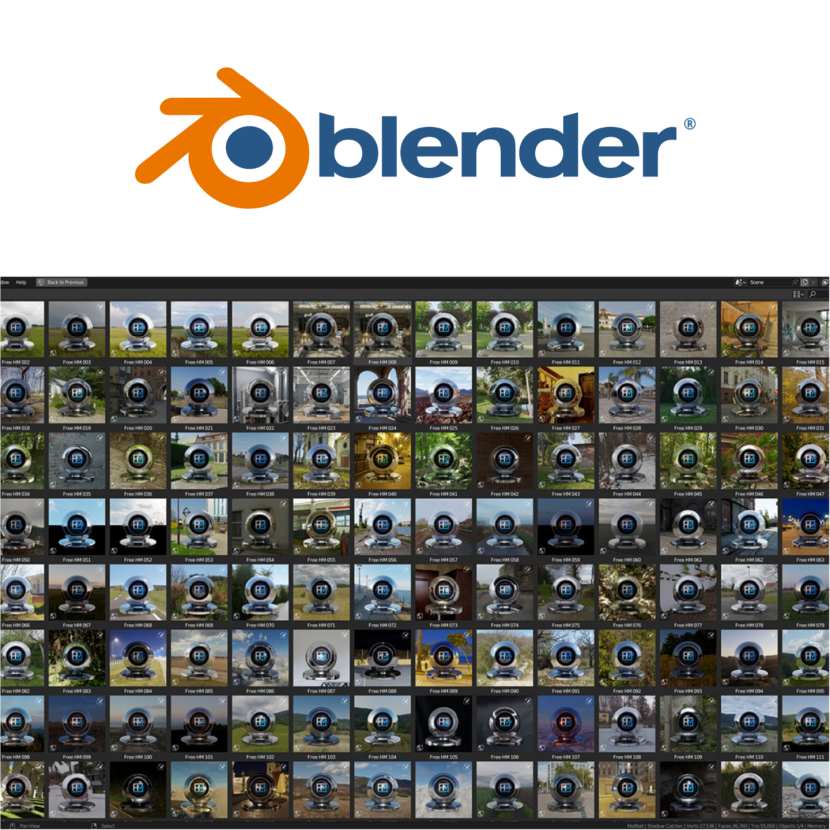 HDRMAPS – aka artist Grzegorz Wronkowski – has released a free library containing 127 4,096 x 2,048px HDRIs optimized for use in Blender's Cycles renderer!
The HDRIs, which are packaged in a Blender scene file, include interior and exterior scenes of both rural and urban environments, shot under a wide range of lighting conditions.

Hi-res versions of the images were already available to download individually from the Freebies section of the HDRMAPS website, which hosts free 10,000 x 5,000px HDRIs.

However, the new library packages them neatly in a single downloadable Blender scene with a shader ball and HDRI environment, ready for generating test renders.

The HDRIs are optimized for use with Cycles, although they can also be used with Eevee, Blender's real-time render engine.

The Blender HDRI Assets library is available free under a Creative Commons CC BY 4.0 license. It is provided as a .blend file compatible with Blender 3.2+.

Alternatively, you can buy the library for $1 via BlenderMarket to help support HDRMAPs.

There are also over 300 commercial HDRIs available on HDRMAPS, many over 20,000px in width.

What are you waiting for then??? Go, get those awesome free assets and render some dope images on your favorite render farm!
Check the video to get a hold of how to use the HDRIs in Blender!
HDRMAPS is a source of high-quality HDRI Maps, textures, and photo scans for CG realism.