Monday, June 13th, 2022: 3D Community News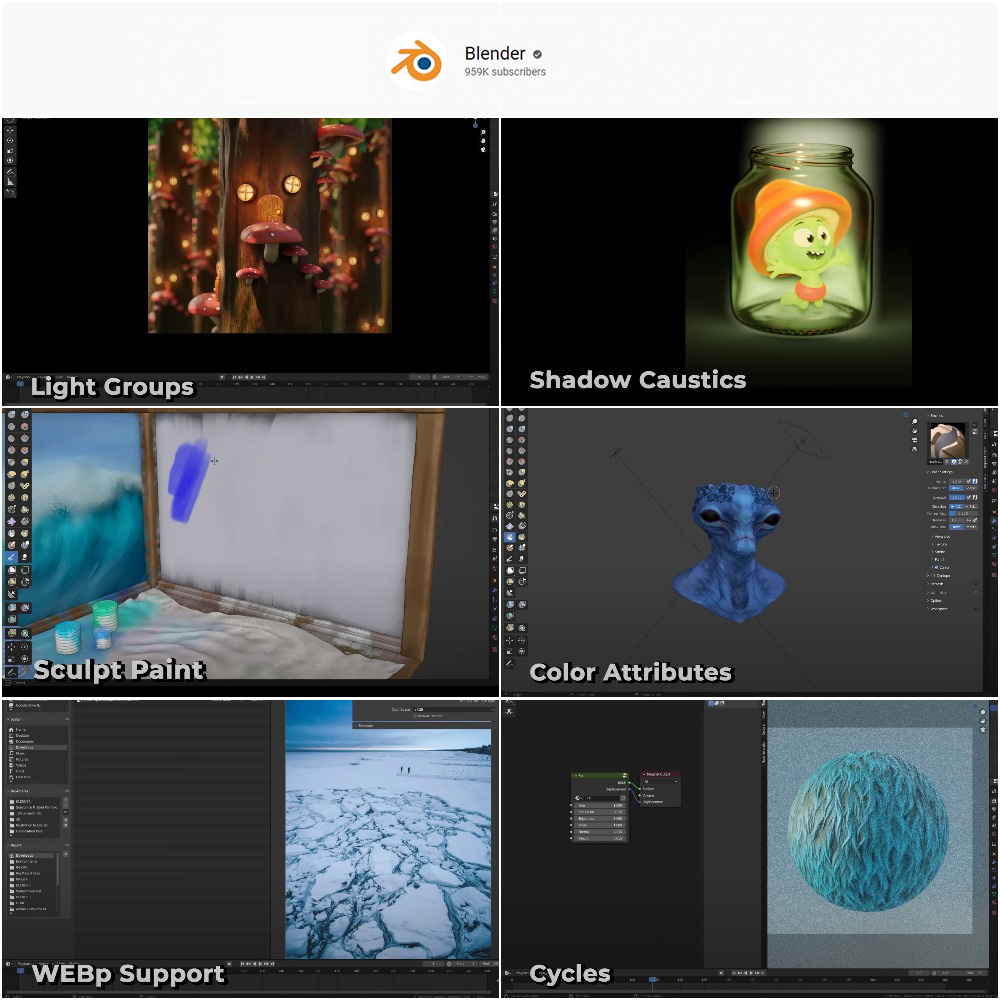 Blender Foundation and the online developers' community proudly present Blender 3.2. Unleash your creativity with new rendering features, painting tools, performance improvements, and more.
Some of the new features are:
Support for Light Groups. It allows users to modify the color and intensity of lights in post-production without re-rendering.
Selective rendering of caustics in shadows of refractive objects.
Motion Blur. It works with volumetric.
Poly painting improvements. It also included the ability to paint in sculpt mode.
Preservation of color attributes while using the Remesher tool.
Masking. Now, Auto-masking and face sets are fully supported with color attribute painting.
New duplicate elements geometry node.
Support for asset collections in the asset browser.
New Curve Pen tool.
Improved channels in the Video Sequencer.
And more!
For more information Visit The Link.

Enjoy watching this 5-minutes video overview now!
Blender is a free and open-source 3D tool. It supports the entirety of the 3D workflow, modeling, rigging, animation, simulation, rendering, compositing and motion tracking, and even video editing and game creation. Download, test it, and enjoy the beautiful world of 3D Art!