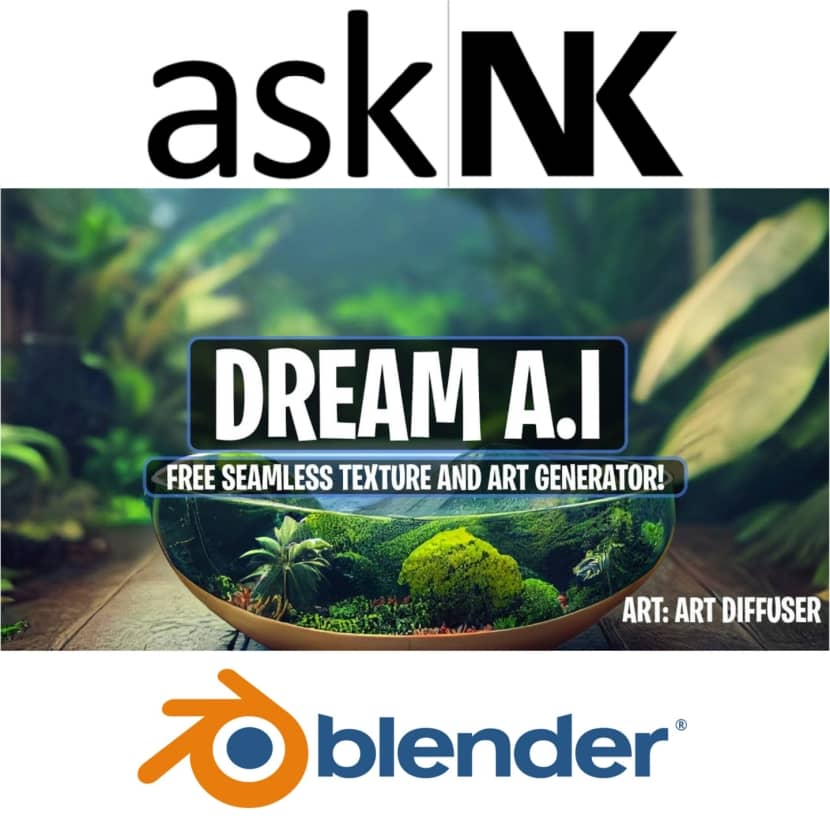 askNK released a new super-useful tutorial about an all-new installment of AI tools in Blender!
Dream Textures is an all-new installment of AI tools in blender that allows users to create endlessly, from textures to fantastic artworks.

Indeed, all of us would benefit from using the tips and tricks from this tutorial.

In this video you can learn:
⏱️ Timestamps
00:00 Intro
00:57 Getting Started
01:08 Installation
02:43 Working with Dream Textures
02:59 Generating Textures
03:42 Previewing Seamless Textures
04:30 Applying AI-Generated Textures to Mesh
05:01 Extending Textures on Mesh In Edit Mode
05:32 Generating Interesting Seamless Textures
06:39 More AI - More Action
06:43 Generating AI Photographs
08:19 Performance, Memory Usage & More Info
09:57 More Creative Ways to Create Images
11:04 Custom Preset for Bespoke Prompts
12:18 Premium Free Resource Downloads
12:53 Final Words
Enjoy watching this awesome video tutorial now!
askNk is a channel dedicated to providing news updates on CG tools, reviews, and also tutorials on various tools, as a way to give back to the community, askNk hosts a free Friday episode every week, to share free resource pages which have greatly helped a lot of artists over the years.