3D Artist of the Month Contest
How to participate in RebusFarm's 3D Artist of the Month contest
On the 3D Artist of the Month page you go to '3D Competition Submission' which you find on the right side when you scroll down a little. Click on the orange 'Submit now' button.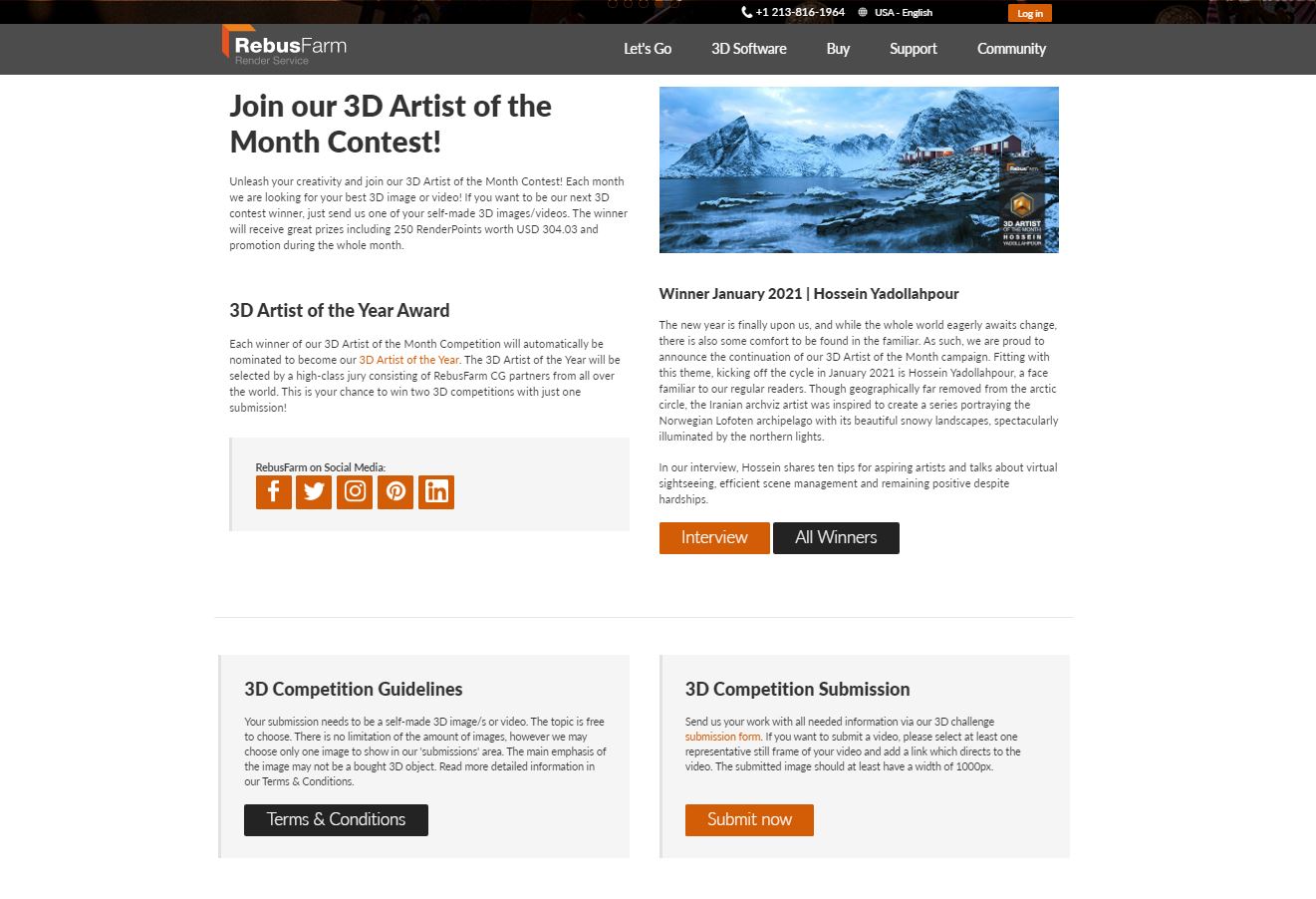 The submission form opens in your browser. Fill in the required information (artist/studio name, e-mail address, project title, the used software, copyright) and upload your image or video. You can also fill in the optional fields about your social media channels, so that we can link to your profiles if you win. Afterwards, you click on 'Next'. The terms and conditions of the contest will open. Read and accept those and click on 'Submit'. Your project will be uploaded with your information and your submission is complete.

Your image will appear in the Submissions Gallery on our 3D Artist of the Month page within the next couple of days. In case of winning, we will contact you via e-mail to arrange everything for your interview and to send you your prizes.