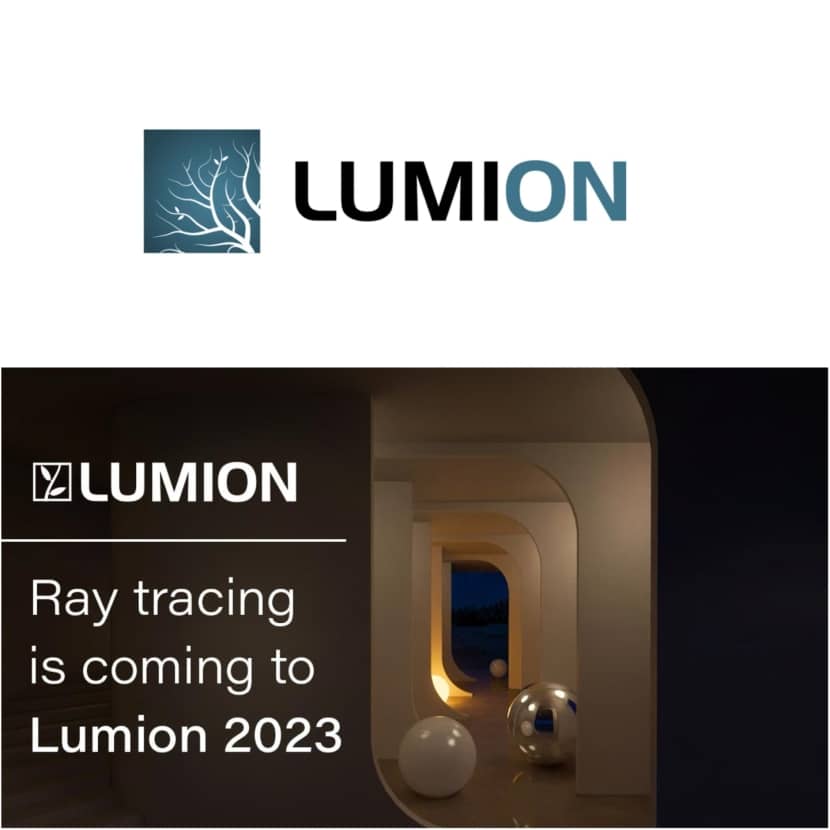 Lumion developers announced that Lumion 2023 is to support real-time ray tracing!
The next major version of the real-time architectural visualization software, due for release early next year, will support both GPU-accelerated ray tracing and rasterization rendering.

First released in 2010, and now one of the three most widely used renderers for arch viz work, Lumion creates renders of architectural scenes in near real-time.
The software is intended to provide architects with little background in visualization with a more straightforward way to create realistic stills and animations than conventional DCC apps.
The key change in Lumion 2023, the next major update to the software, will be support for ray tracing, making it possible to create physically accurate lighting, shadows, and reflections in renders.
The change will bring Lumion into line with other real-time visualization tools like Enscape and Twinmotion, which already support hardware-accelerated ray tracing.

The software will also continue to support traditional rasterization rendering for users with older GPUs.

Read more about the upcoming features in Lumion 2023 on Act-3D's blog

To find out more, be sure to check the video below!
Lumionis fast and easy-to-learn architectural rendering software, that empowers its users to create high-quality visualizations without breaking your flow.